Wellness Care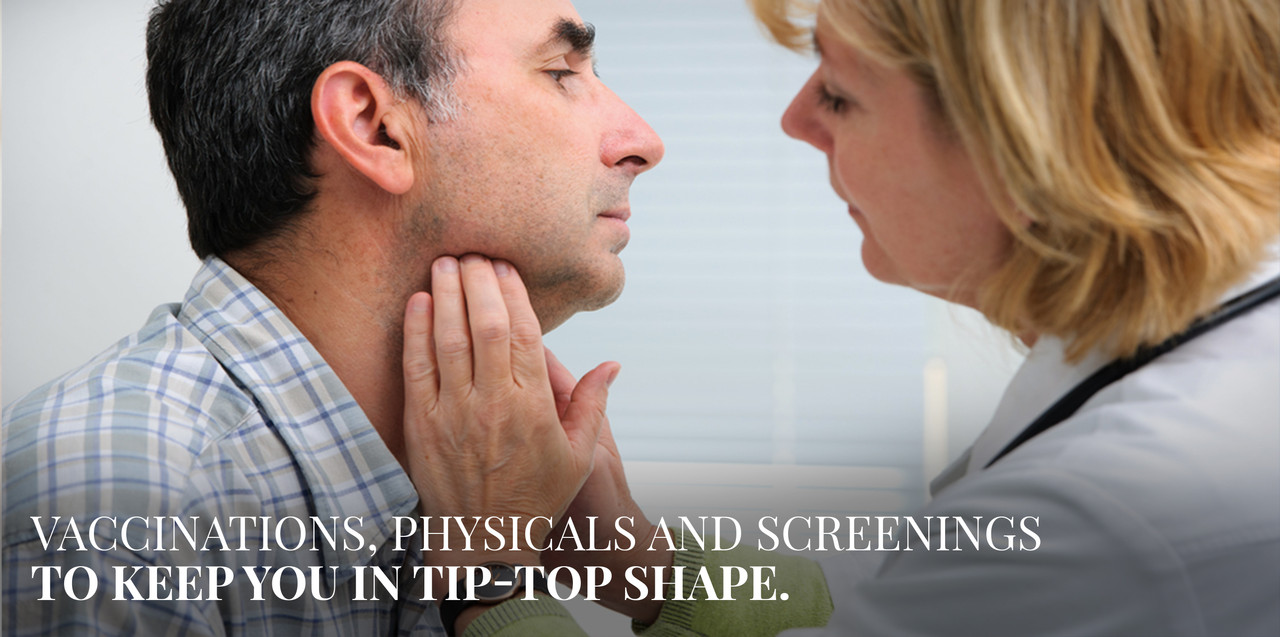 Preventing disease and illness before they occur can help people live long, productive lives and reduce their healthcare costs. Our urgent care centers can play a role in helping you and your family stay healthy. Some of the preventive and wellness services we offer include:
Immunization and Vaccinations
Tetanus, Diphtheria, Pertussis
Polio

Hepatitis A & B
Measles, Mumps, Rubella
Chickenpox
Physicals

LEARN MORE About the Back-to-School Wellness Physical  
School
Camp
Preventive Visit/Yearly Wellness Exam*

 
*Some lab work for the Preventive Visit/Yearly Wellness Exam may or may not be covered by your insurance plan. 
Screenings
Cholesterol Tests

Complete Laboratory Services

Electrocardiogram (EKG)

Vision Screening
Tuberculosis Skin Testing